Overview
Wishbone Club is a rewards program designed specifically to foster positive experiences and to increase engagement between Payers and their Members. We do this by creating frequent, fun interactions for reasons beyond moments of care. We reward the customers with entertaining games, prizes and exclusive offers from health-conscious companies.
Launch Dates
We are launching our app in 2020 for HCSC Staff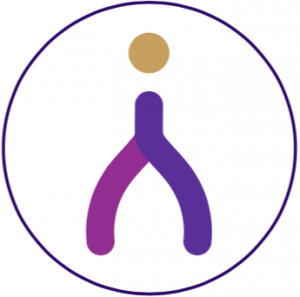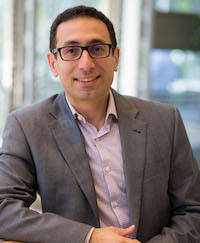 Shervin Ebrahimi-Asil , CEO
Shervin is a successful entrepreneur with deep health insurance and strategy expertise. He has proven track record of delivering transformative technologies focused on solving complex business challenges.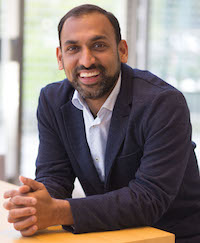 Dhiraj Patkar , Chief Product Officer
Dhiraj is a technologist who has build products and services that have delivered sustainable value to its customers. He has deep experience and expertise in health insurance and related technology and is passionate about creating great user experiences and designs.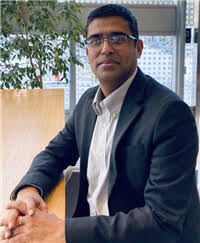 Sanjay Chaudhuri , CTO
Sanjay is a technology leader who has successfully led large digital transformations for Fortune 500 companies bringing efficiency in engineering for best customer satisfaction, fast product turnaround time, engineering automation, fail fast & discovery strategy.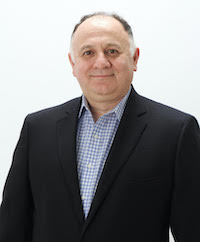 Saeed Fotovat , Chief Operating Officer
Saeed is a leader with decades of experience in Management Consulting, Information Technology, Information Security and Operations. Before joining Wishbone Club, he was the Chief Information Officer for Navigant Consulting, a global business advisory firm. He was a member of the corporate leadership team and oversaw the technology services and information security for the firm as well as providing leadership to bring technology enabled services to clients in Healthcare, Financial Services and Energy Industries. He has over 30 years of experience in developing and delivering technology services to clients across various industries.
Investors
Wishbone Club is a Subsidiary of Health Care Service Corporation (HCSC).
Health Care Service Corporation, a Mutual Legal Reserve Company (HCSC), is the largest customer-owned health insurer in the United States and fourth largest overall.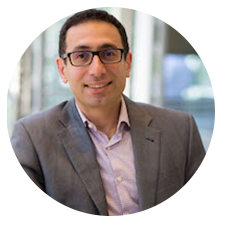 Shervin Ebrahimi-Asil
Shervin has many years of experience in health insurance strategy working with the Blues plans and the Blue Cross Blue Shield Association.
Shervin worked as Director of Strategy for the Enterprise Health Care Management business unit at HCSC where focused on defining strategies to support transforming Clinical Programs' operating model into a consumer centric one. Prior to his role at HCSC, Shervin worked as Business Architect for Blue Health Intelligence at Blue Cross Blue Shield Association (BCBSA).
Before joining BCBSA, Shervin worked as technology and strategy consultant in the Health Insurance practice at Navigant Consulting.
Shervin has also served as member of the board for the Center of Strategy, Execution and Valuation at DePaul University from 2008 through 2010.
Dhiraj Patkar
Dhiraj has 10+ years of experience in health insurance and 15+ years in technology.
He has worked in several distinct roles ranging from strategy development, product implementation and business operations at businesses ranging from $1M to  $60B in revenue. Some of the recent roles have been at Health Care Service Corporation as a Sr. Director of Business Solutions developing multi-year business and technology strategy and roadmaps and as a Partner at Medtelligent Inc. building the business focused on the assisted living industry.
He has a Masters in Industrial Engineering from University of Wisconsin in Madison and an undergraduate degree in Chemical Engineering from University of Mumbai.